The Ocean View Club is a small and charming family run hotel. The atmosphere is more like that of a house that is well lived in...our approach is very much "Laissez - faire"... A obstical course of napping dogs and cats is one of the hallmarks of an ocean view stay; as one navigates past the honor bar to layers of unfolding terraces that lead down to the infamous pink sands beach...and the ocean view...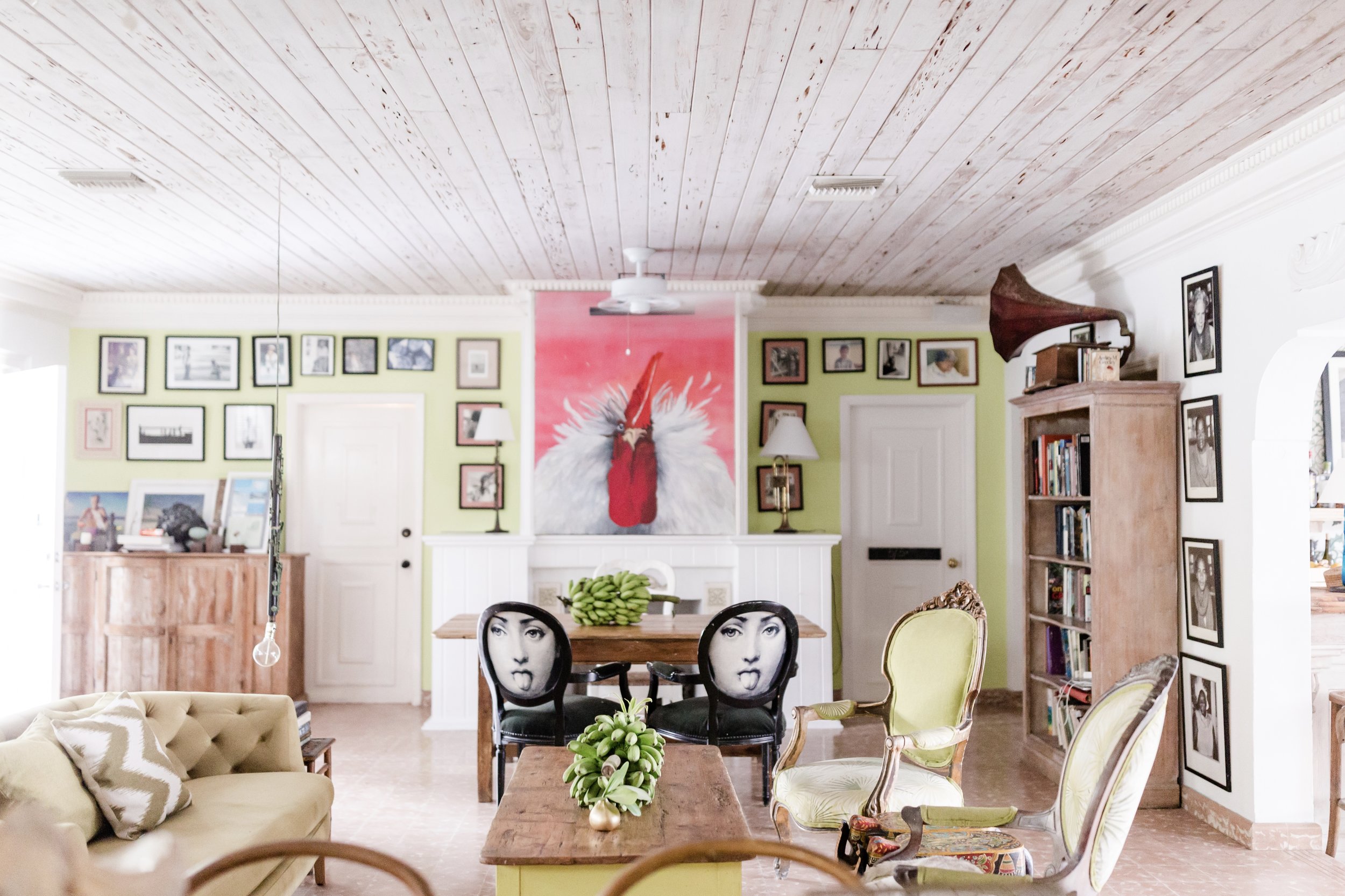 We have an eclectic mix of accommodations - 5 cabins which includes tent cottages and three beach shacks and 7 rooms which vary in size - suites, ocean view rooms and small kids rooms.
We have two 'tent' cottages on site - Marley and Tree Trunk - Marley is fondly named after one of Ocean View's former canine patrons; while Tree Trunk more obviously references the fact that two coconut trees protrude through the roof of the cabin. These rooms are about 480 square feet in size with en suite bathrooms and a stunning view of the ocean, framed by swaying coconut trees.
We have three cottages or "shacks" on property - Pip's, The Boy's and the Kitchen. The largest of these is Pip's, which is approximately 600 square feet not including a large sun deck and outdoor clawfoot tub. It has a king bed and the option of two twins in the front sitting room of the cottage. Pip is the owner and curated the property over nearly 40 years and raised her two son's in the neighboring Boys cottage which has a king four poster bed, en suite bathroom and a private sun deck over looking the beach. The kitchen cottage is where Pip and the boys had their family meals. For a time a rusty Vulcan stove sat at the head of bed, but has now been replaced with a more practical lime green bathtub. It too has a private sun deck and as well as a wrap around veranda.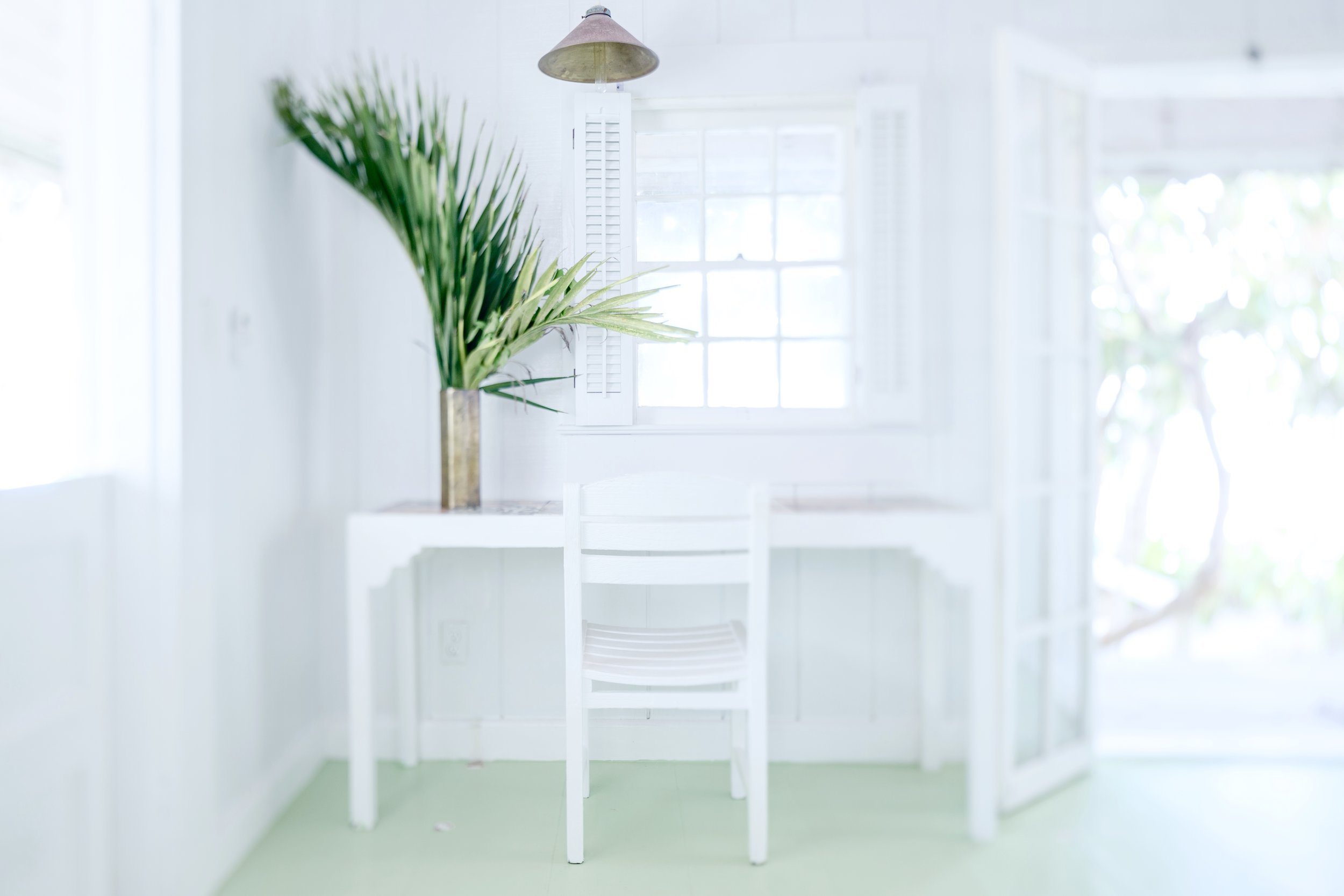 We have three types of room - Ocean View Rooms, Terrace Rooms and Kid's room. The Terraces Suites feature a king and single twin bed which can be useful for stowaway children and have large walk in showers. Ocean View Rooms are located in the main house and while they have lovely views over looking the terrace and ocean they can be a little noisy during the busier peak season. Kids Rooms are small but cute. They have double twins (which can be converted into kings if necessary) or a single queen and neighbor the larger Suites and Ocean view rooms.